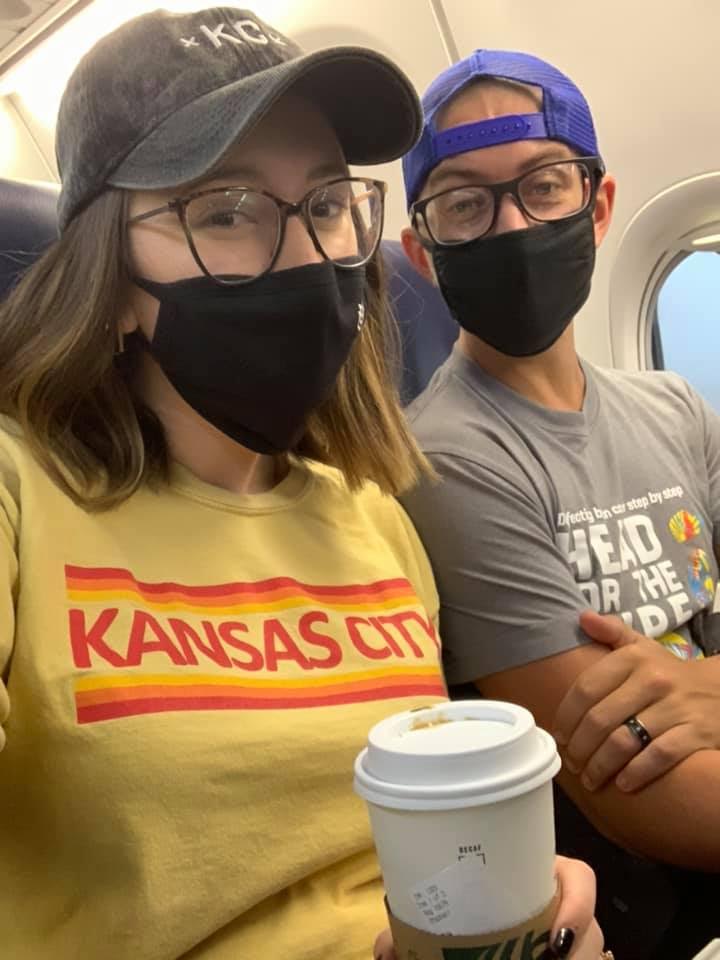 For the second episode of the Game On Glio, host Shannon M. Traphagen sits down for an fired-up conversation with glioblastoma "thriver" DJ Stewart. Hear how DJ threw himself into the fight of his life, sought out cutting-edge medical treatments, and came out the other side of it.
Topics
What is Optune? Does it work?
The Optune device, produced by Novocure, is a medical device approved by the FDA for the treatment of glioblastoma. It projects targeted magnetic fields into the brain to prevent cells from dividing. This is particularly valuable in brain tumors, because normal brain cells don't continue to divide in adults, whereas tumors grow by dividing very aggressively.
The main part of the device is worn on the head, with contact points specifically placed to target the exact location of a user's tumor. Disclaimer: Novocure, the makers of Optune, is one of the sponsors of Brains for the Cure.
Is Temozolamide / TMZ effective against brain tumors?
Temodar, also known as temozolamide, is approved by the FDA to fight glioblastoma and other forms of brain cancer. It is the most commonly prescribed chemotherapy drug for brain cancer and considered part of the standard of care. It crosses the blood-brain barrier and has been shown to improve survival for brain tumor patients.
What is Zofran?
Zofran is not a chemotherapy drug, but it is often used in conjunction with chemo and radiation, because it can help control the nausea that's caused by such treatments. Anti-nausea medication can help people resume normal activities, even during cancer treatment.
What are some ways I can keep active, while supporting the fight against brain cancer?
Staying physically active can help people undergoing cancer treatment in a number of ways. Exercise has been found to raise people's sense of positivity, while maintaining physical well-being that they need for treatments, as well as fostering connections with friends, supporters, and a community.
We recommend people engage in whatever activities bring them the most joy, and for those who are looking for a reason to get out and move that also supports the fight against brain tumors, the organization that supports this website, operates 5K races, bike rides, and other events throughout the country. You can find one near you at https://www.headforthecure.org/.
What does Grade III astrocytoma mean? What does Grade IV mean?
Astrocytoma and glioblastoma are a related category of glioma, which is a tumor that begins in the glial cells of the brain or spine. They are classified as Grade I, II, III, or IV, with higher grades corresponding to more advanced or aggressive tumors. Grade I or II may only need surgical removal and ongoing monitoring. Grade III and Grade IV often also require more significant treatment such as chemotherapy and radiation.
Grade III astrocytoma is frequently referred to as anaplastic astrocytoma. Grade IV astrocytoma is more commonly known as glioblastoma, which is the most dangerous and aggressive form of brain tumor.
What is Gamma Knife?
Gamma Knife is a sophisticated form of radiation treatment for cancer. It works by concentrating hundreds of tiny beams of radiation, hyper-targeted at a tumor. Similar to surgery, but unlike traditional radiation therapy, it is usually done in a single session.
It may be used as an alternative to craniotomy (open-skull brain surgery), especially in hard-to-reach tumors, or as a secondary treatment.
Related Resources
Upcoming events from Head for the Cure
Key Updates from Novocure about Optune Treatment
Optune Ambassador Stories: Ashley, Gill, Eric, Tim