Brains for the Cure Ambassadors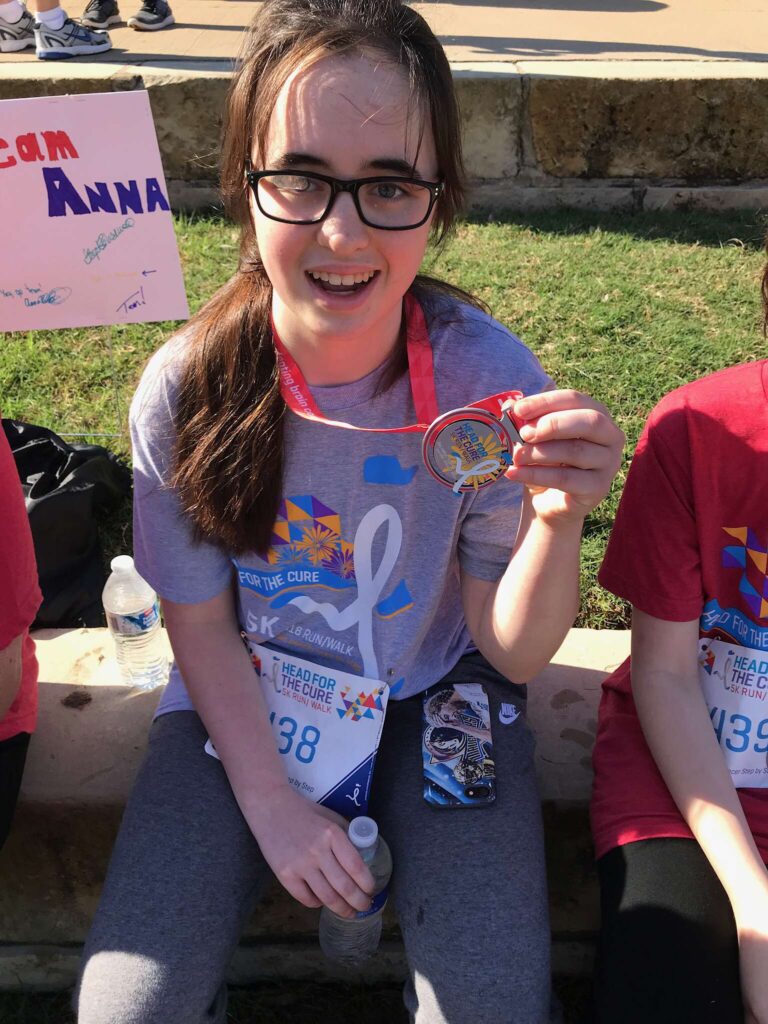 Anna
ganglioglioma survivor
I'm a survivor. I was diagnosed with a brain tumor at 12 years old. I was told that I had it my whole life, and I would be faced with a permanent vision loss, as well as several other medically-challenging issues. Due to my tumor, I was forced to quit basketball, my lifelong passion, and figure out a new way to get through life. I told myself after my surgery that I was not going to let my tumor take control of my life. I also told myself that I'd aim to help find a cure ASAP so other kids didn't have to go through what I did. I have raised funds to support research through Head for the Cure.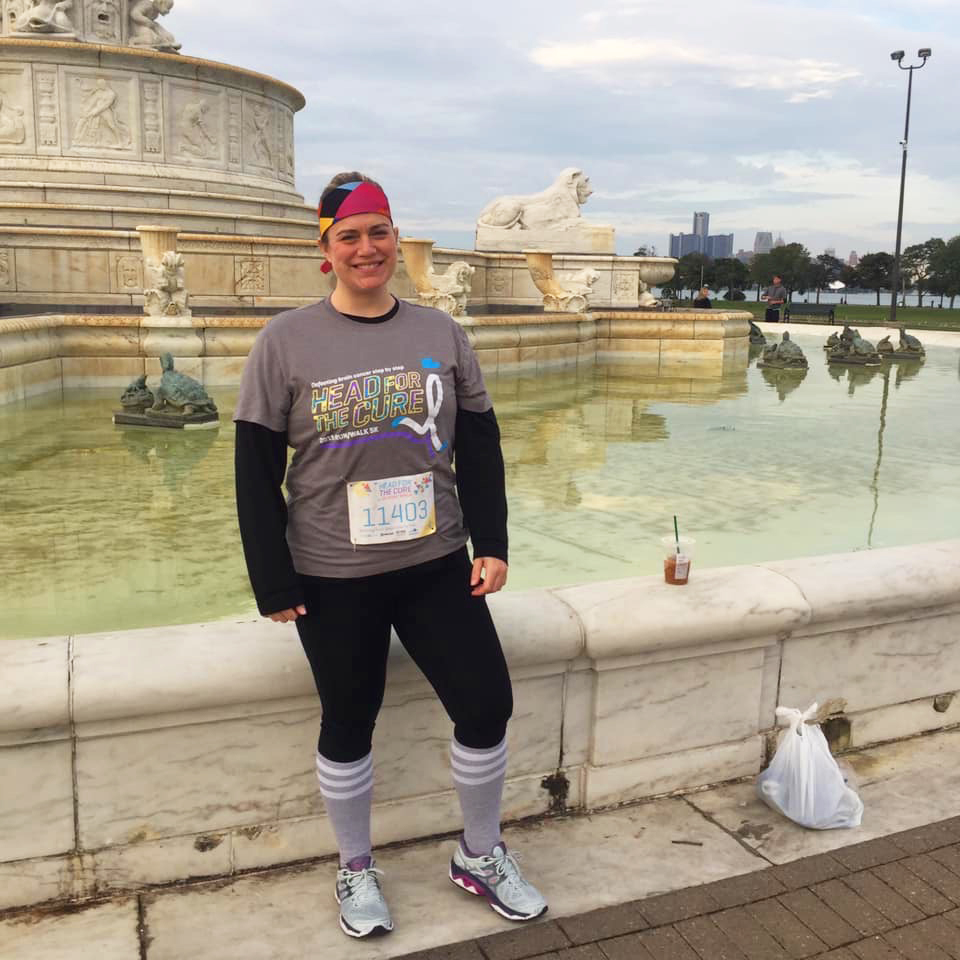 Molly
astrocytoma Survivor
In July 2016 at age 35,  I "fainted" off a bar stool at a downtown Detroit coffee shop on my lunch break. I awoke, on the floor, with somebody's t-shirt under my head — with EMS asking me questions. At the time, I was mostly confused and embarrassed. I figured I had too much caffeine in me. But due to witness observations EMS thought it was likelier that I had either a stroke or a seizure. So I was quickly rushed to the closest hospital for further testing.
Imagine my surprise when after hours and hours of testing it turned out to be a seizure. More shocking than that, it turned out to be a brain tumor. Fortunately, while surgery was urgent, they determined I had time to shop local hospitals for a good fit. 
The location of my avocado pit sized  tumor was in my deep left temporal lobe. My surgeon at Detroit's Henry Ford Health System was Dr. Ellen Air, a neurosurgeon who specializes in my particular region of the brain. In October 2016, the tumor was more or less removed (with bits left behind to keep my speech and memory skills functioning). I healed up pretty easily and quickly, so I was particularly flummoxed and terrified by my first interaction with my neuro-oncoligist, Henry Ford's Dr. James Snyder, who called me & told me my diagnosis: a Grade 3 Anaplastic Astrocytoma (with IDH1-mutant). A middling aggressive tumor type in the world of brain cancer. 
From there, I almost immediately was introduced to my Henry Ford neuro team and began the generally common brain cancer expedition: maximum radiation + Temodar, quick break, then about a year of monthly chemo (Temodar). I was a slight outlier in that it was determined I had an allergy to Temodar, thus required slow-dosing of the chemo (a story all by itself).
I completed my standard of care treatment in December 2017, though I still get regular MRIs. I was every three months for 3 years, then every 4 months. As I am now 5 years stable, we have decided to extend my MRIs to every 6 months. Hoping the trend of stability remains Ever Onward!
Since my diagnosis in 2016, I am active with every organization in earnest. I am active on social media and news media (when given the opportunity) to tell my story.
In my spare time, I am involved with weightlifting (powerlifting/OLY), running, and I am learning how to tap dance (at age 40)! 
Advocacy and awareness are my goals and affirmations. I feel my diagnosis is a funky little gift, not a burden. I am lucky, so I have an urgent sense of purpose — LIVE FULLY and DO IT NOW.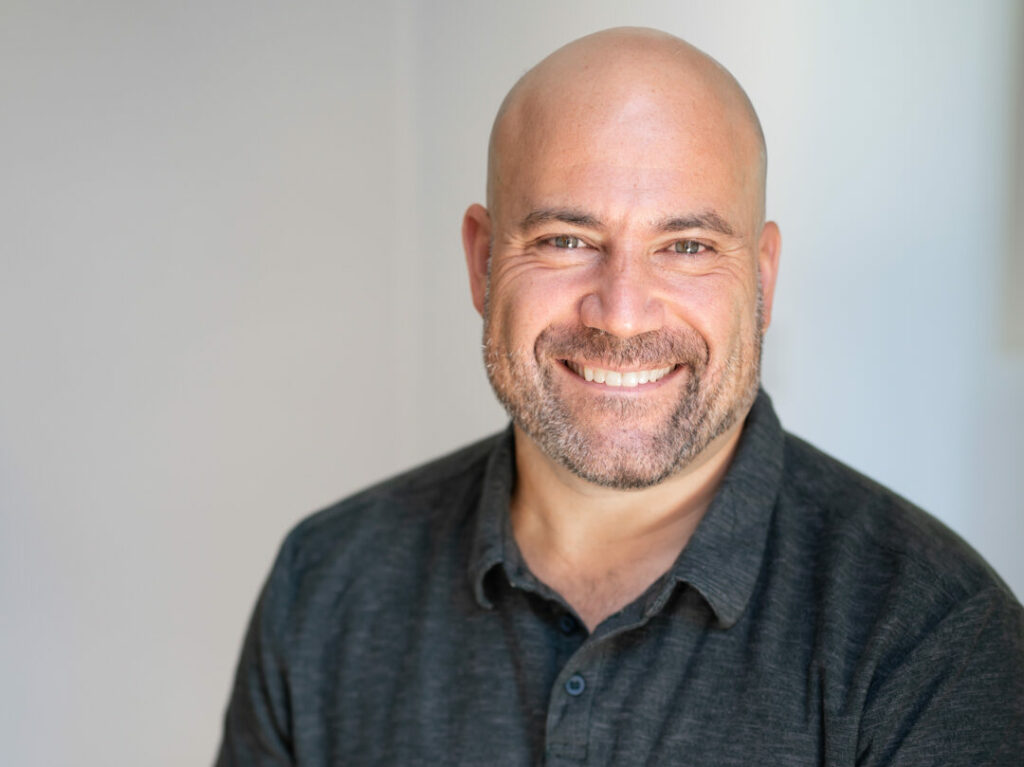 Greg
glioblastoma survivor
Growing up, Greg Link had a picture-perfect life. He was raised in an upper middle class home, on the Upper West Side in New York City. Greg studied marketing and finance at Drexel University in Philadelphia. Life was good.
Greg started his career in entertainment working the front desk at a prominent entertainment talent firm. Greg quickly moved up the ranks from answering phones to eventually developing relationships with young and upcoming talent. Greg then branched out and created signature events around Superbowl, Sundance, Oscar's, Grammys, Emmys, Coachella, Kentucky Derby among others. 
Just as Greg was thriving professionally, his life took a turn of events. In 2014 he was diagnosed with Glioblastoma, a rare and highly fatal form of cancer targeting the brain. This diagnosis forced Greg to slow down and look inward to focus fully on his health and recovery. It would be the largest event of his life. Greg decided to take a two-lane approach to treatment.  
While western medicine led the way to stall the disease, it is his belief that his focus on having  a positive mental attitude, a commitment to a healthy daily lifestyle and introducing alternative medicinal options such as cannabis and CBD into his daily protocol, accounts for him being one of the 5% of patients who beat the odds and survive the diagnosis, and remain cancer free 5 years or more. Greg's story is one of flash and substance.
He has found balance in the yin and yang world we live in. It is a story of hard work, determination and the American dream played out on the catwalks of fashion week, in front of cameras of red carpet movie premieres and in the hospital in the cold dark moments of MRI's. It proves when your story should be over, there still may be another chapter and that you should never give up hope.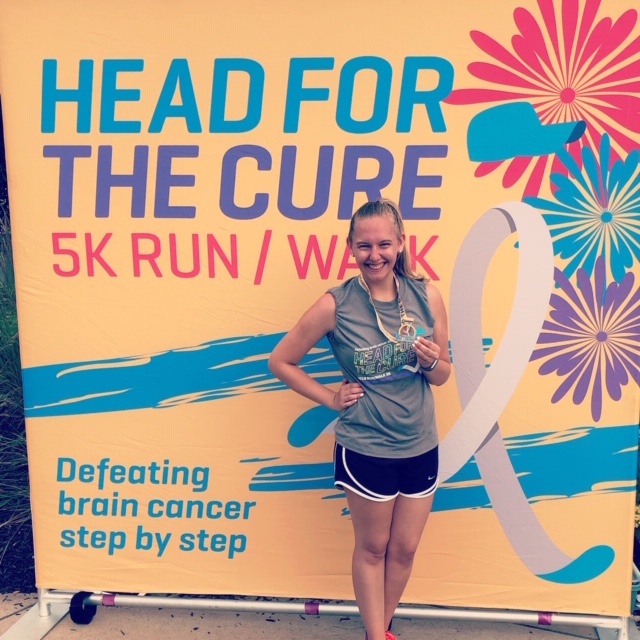 Lisa
Ganglioglioma Survivor
I am a survivor of a ganglioglioma brain tumor. I was diagnosed right before my sophomore year at K-State. The day I was diagnosed I was admitted to the ICU and had a biopsy and an awake craniotomy within 13 days. My tumor was on my motor/sensory strip so I lost function in part of my right hand. I went back to K-State just 6 weeks after surgery and still graduated on time with an elementary education degree. I was doing monitoring through yearly MRIs until last year when I was told the tumor is coming back slowly. Doctors are baffled as this change is not common for this tumor type. I was diagnosed in October with focal/partial epilepsy in the parietal lobe which is rare. I spent 10 months getting the right medicine and dosage to manage them although I'll never be complete seizure free. For now I am managing the seizures and doing scans every 6 months as we formulate a plan for if the growth continues.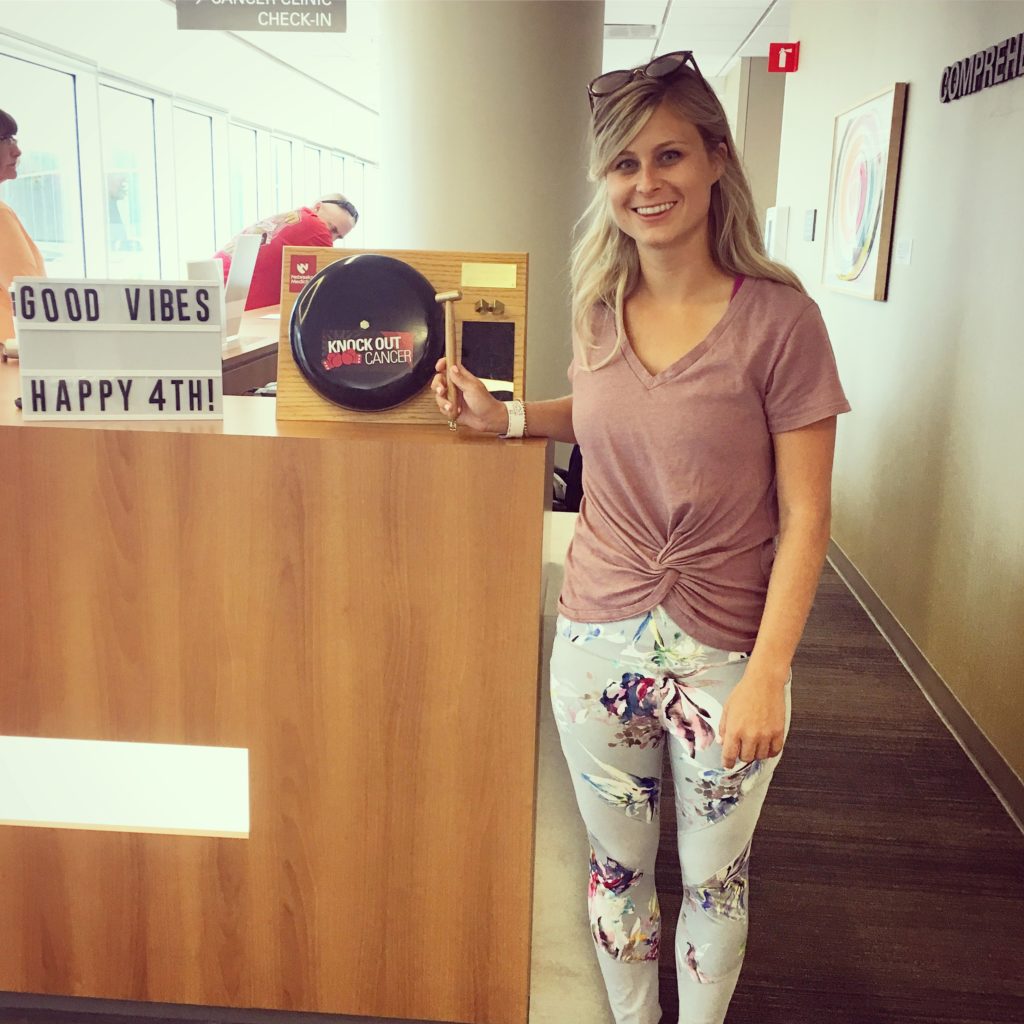 Emalee
astrocytoma survivor
I am a survivor – I have recently learned an amazing way to think of cancer. I am not living with cancer, rather cancer is living with me! I was diagnosed with a grade 2 astrocytoma brain tumor in January of 2018 at the ripe age of 27. I had just begun my legal career and was newly married.   During my treatment course of brain surgery, radiation, and chemotherapy, my life transitioned to becoming an unemployed, divorced woman. While the journey has been long and winding, I have met some really amazing warriors along the way and am reminded everyday that I am stronger than I think I am. I have such a great deal of gratitude for all of my supporters and truly wouldn't be where I am today without my family and friends cheering me on. While cancer changed the course of my life forever, I believe everyday brings a new opportunity. We may not be able to control the cancer or the outcome, but we do have the ability to flip the script and decide what happens next. For me – this meant adopting a sweet puppy and serving others in the cancer community through advocacy in Washington, D.C. My hope is to create a better future for those impacted by brain cancer.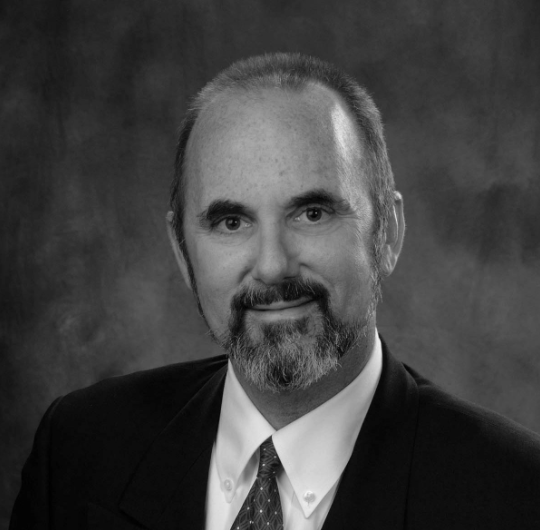 Tom Sadowski was born in Grosse Pointe, Michigan, grew up in Marathon, Florida and now resides in Jefferson City. Tom graduated from the University of South Florida with a Bachelor's of Arts in accounting. He then went on to obtain a Master's degree in Public Administration from the University of Missouri. Tom worked for the Missouri State Auditor's Office, Missouri Department of Revenue, Central Bank, and the University of Missouri in several roles before retiring in 2009. Tom enjoys volunteering with several organizations and serves on multiple boards such as the Boys and Girls Club, Jefferson City United Way, and SCORE.
Tom is a 19-year brain cancer survivor, and helps others as much as he can when they are diagnosed.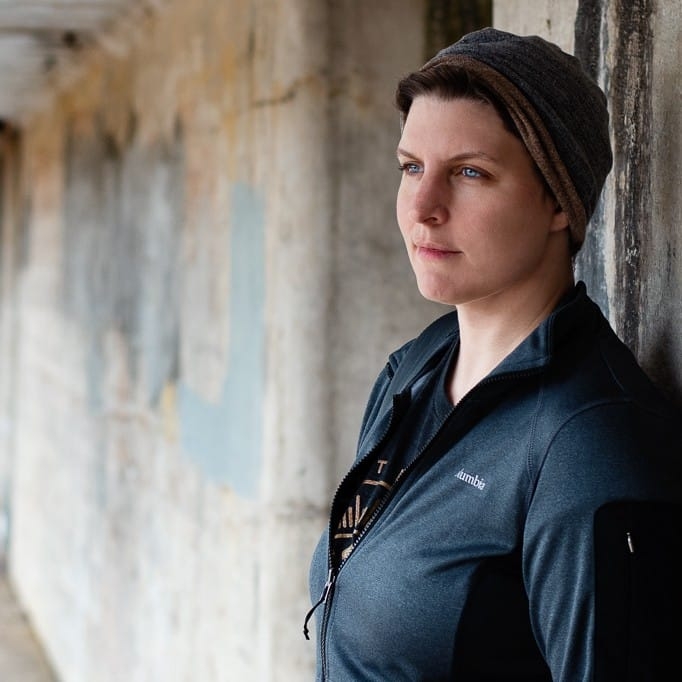 Jenny
oligodendroglioma survivor
A month before my 26th birthday, I went to the ENT regarding a pulsating noise I was hearing in my right ear. A scan revealed a mass in my brain about the size of a small orange. My first surgery was right around the new year, and it was revealed to be a brain tumor. This came as a double-whammy for my family, as 12 years prior to that, my dad had the same kind of cancer removed from his brain: Anaplastic Oligodendroglioma. Our family then decided to participate in a study funded by the NIH to find any genetic link in brain cancer that is still ongoing today.
Less than a year later, after losing my mom suddenly, I was told my tumor was growing, so I started taking the chemotherapy drug Temodar to keep the tumor at bay. Determined to keep thriving, I went on a whitewater kayaking trip and a couple of surfing trips with other young adult cancer survivors.
Over the course of the years, I've had 2 surgeries (1 awake), 24 rounds of Temodar, 6 weeks of IMRT radiation and 2 courses of PC(V) chemo. In 2015, my dad lost his 19-year-long battle with the disease, when his brain tumor metastasized from his brain, down his spine, into his hip—an extremely rare occurrence. After losing my dad, I decided to dedicate time to the brain tumor community and mentor others dealing with this terrible disease. I also advocate on behalf of all survivors to increase funding and raise awareness to help find a cure!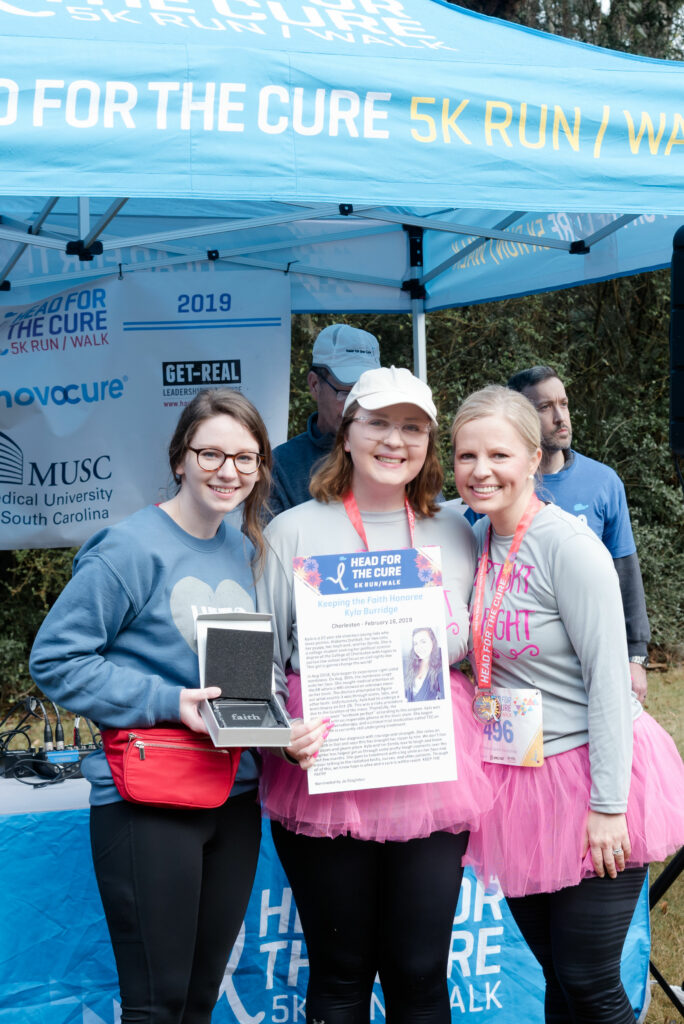 Kyla was a light to anyone that had the chance to meet her. She loved everyone, regardless of color, sex, religion, sexual orientation, or political party. She had a fire for life and wanted to change the world by advocating for social injustice. Her dream was to become a civil rights attorney. Although it was never fulfilled, Kyla did graduate with her political science degree despite enduring radiation and chemotherapy treatments during her last semester of school. She was a true testament of perseverance.
Kyla loved her family, dog, and 2 cats more than anything in this world. She loved spending time playing board games, watching Alabama and New England Patriots football, or just sitting around the dinner table telling stories of the past and laughing with her family.
After diagnosis, Kyla was an Ambassador for the Head for the Cure, spoke at the Tri-County Cancer Survivor's annual event, and wrote and was published about her experience and advocacy for clinical trials for brain cancer research.
Our world will never be the same without her in it, but she lives in all of us. "The best within you is the best within me". We will forever miss our sweet Kyla. In the fall, when the sunflowers bloom, be reminded of Kyla and how she lived her life. #belikeKyla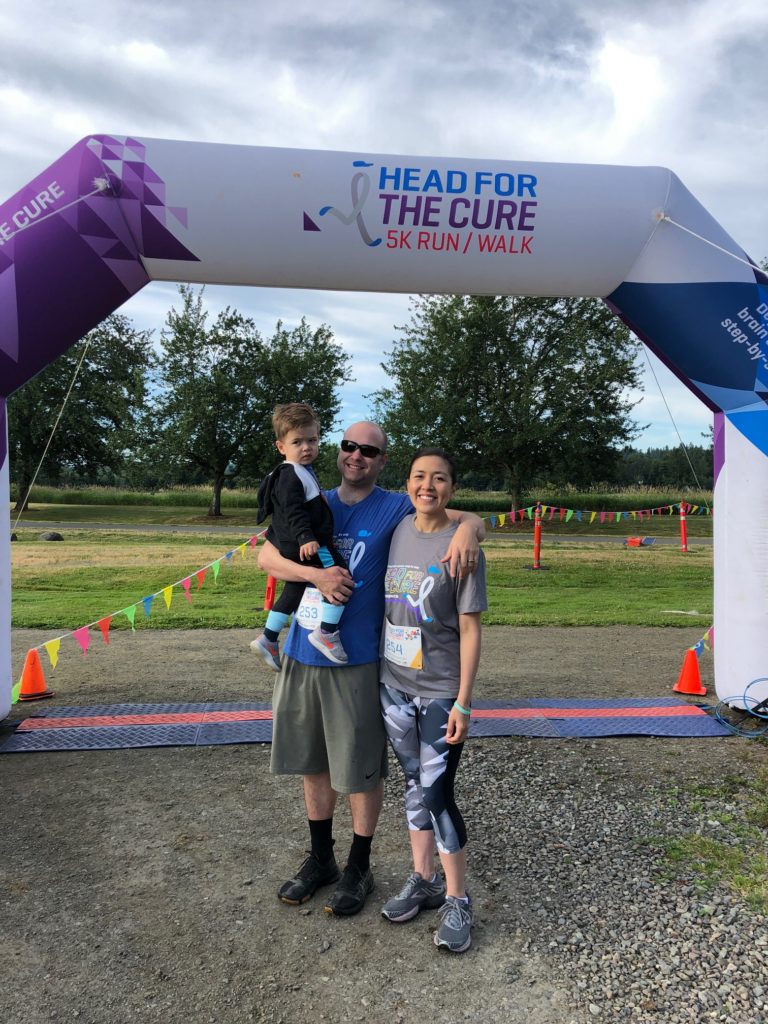 I had my first treatment in 1999, when I was 9 years old. I had a gross total resection (craniectomy #1) of an ependymoma followed up by 6 weeks of radiation.
Fast forward to 2014, I had another gross total resection (craniectomy #2), this time of an anaplastic pleomorphic xanthoastrocytoma (APXA) in my cerebellum. That time I did not have any post-surgical treatment, and had a rather uncomplicated recovery from surgery (in the hospital for 4 days, back to my normal activity level within a month).
Then in early 2016, the APXA came back, in the same location. I had another gross total resection (craniectomy #3) and this time, my surgeon referred me to a neurooncologist and a radiation oncologist. They both recommended that I undergo proton therapy radiation.
Over the next two years, I got married and had a baby and was able to focus all of my energy on those exciting events as the brain cancer stayed at bay.
Soon after though, in 2018, and again in 2019, I had craniotomies #4 and #5 to remove recurrent tumor. It was in 2019, that my treatment started to incorporate an oral medication that inhibits a mutated gene that my tumor happens to have. Since then I have also had proton therapy radiation to my spine. I have also started systemic therapy with one of the newest classes of medication that target the genetic mutation my cancer has.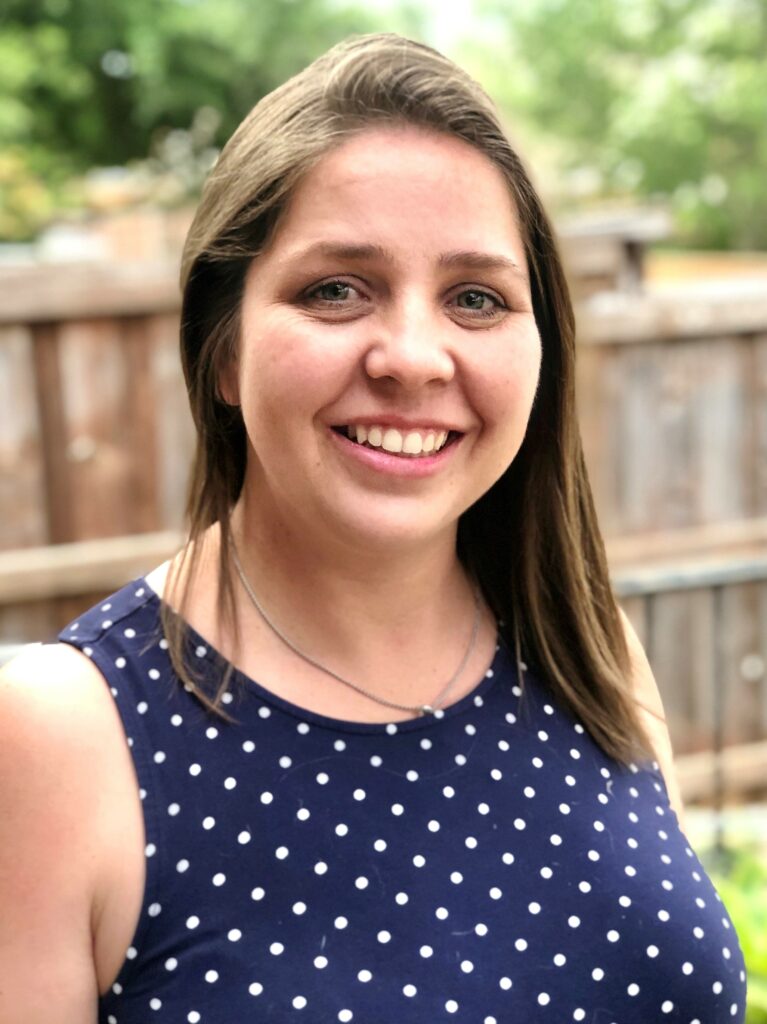 Jennifer Casey Lively, 35, beloved daughter, sibling, aunt and friend, passed away on April 19, 2022 in Dallas, TX.
Born in Abilene, TX to Terry and Cathy Casey on September 15, 1986, Jennifer is a 2005 graduate of Wylie High School and 2008 graduate of Texas Tech University. She taught Family Consumer Sciences at Mesquite High School in Mesquite, TX for 14 years. Jennifer married her true love, Chase Lively on January 16, 2010 in Abilene, TX, and they welcomed their son, Dylan, with joy in 2016.
Jennifer was preceded in death by her grandparents, John and Monna Casey and John DeBerry.
Jennifer was thoughtful, carefree, honest, independent, intelligent, and kind. She had a special gift of making you feel instantly at ease. Her love for the outdoors and for creating delicious masterpieces in the kitchen were only surpassed by the love she had for her family. Jennifer's favorite weekend getaway was heading to Possum Kingdom Lake to make new memories and share laughter with loved ones. She was fun loving and her laughter could brighten anyone's day. Jennifer touched the lives of so many people in such a short amount of time. She loved fiercely and deeply, and we take comfort in knowing that she is now at peace.
Jennifer is survived by her devoted husband Chase, their son Dylan, her loving parents Terry and Cathy Casey, her grandmother Joanne DeBerry, her brothers Hank Casey, wife Katie and children Drew, Audrey, Laine and Mattie and Trevor Casey, wife Rachel and daughter Ava, in-laws Caty and Scott Mullins and daughter Lively, and mother-in-law Clara Lively.
Jennifer and her family have been supporters of Head for the Cure since 2016 and have participated in fundraising for this important cause as "Team Lively" actively for the last six years. As part of their fundraising and awareness efforts, Team Lively founded Santa's Stop in 2017 to bring further awareness to brain cancer research. Jennifer's family extends its sincerest thanks to all who have supported Santa's Stop throughout the years.
The family also extends its gratitude to Dr. Maher, Dr. Patel, Dr. Wardak, Dr. Mickey and the staff of UT Southwestern Hospital who make such difficult times a little easier through your kindness, compassionate care, and drive to end brain cancer for all. Our family thanks you and will keep your wonderful staff in our hearts and always in our prayers.
See stories from people who have been there before.