Written by Head for the Cure Programs & Advocacy Coordinator, Erin Stewart
As a caregiver, looking back on my journey to Vancouver, CA to visit the Society for Neuro-Oncology (SNO) Conference with Head for the Cure was nothing short of extraordinary.  The SNO Conference proved to be a vibrant gathering of professionals from diverse corners of neuro-oncology, including other Advocacy organizations, doctors, pharmaceutical companies, and tech innovators. As representatives of Head for the Cure, our time at SNO let us learn from a lot of people in different areas, making the conference a melting pot of insights and innovation.
One of the most captivating aspects of attending the SNO Conference was the chance to network with other advocacy groups, leading doctors, and medical experts in neuro-oncology. From impromptu conversations during coffee breaks to attending informative sessions and participating in intimate gatherings, we gained firsthand knowledge from those at the forefront of brain cancer research and treatment while laying the foundation for potential partnerships. These interactions expanded our network and fostered a sense of community among organizations working towards a common goal: defeating brain cancer.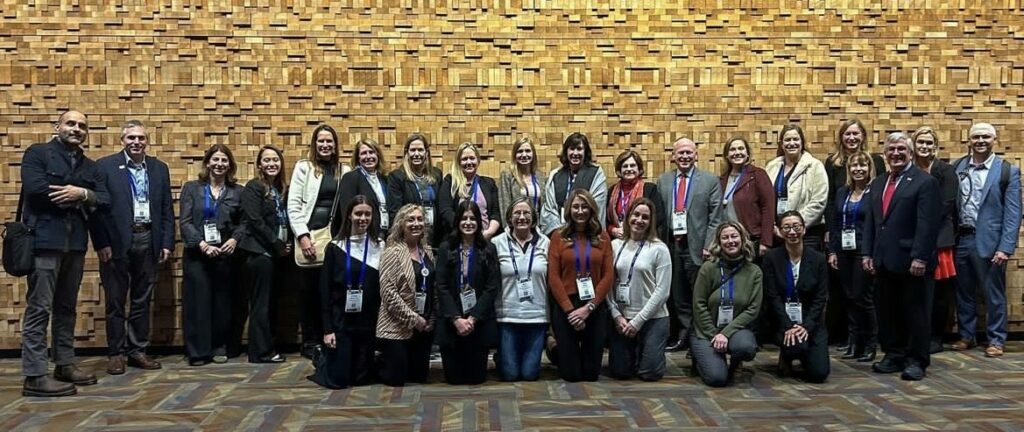 Alongside meeting fellow advocacy organizations, we also got introduced to several prominent pharmaceutical technology companies.  In an era where technology plays a pivotal role in healthcare, the SNO Conference showcased the intersection of tech and neuro-oncology. Engaging with tech companies leading the way in creating new and helpful solutions for diagnosis, treatment, and patient care was an enlightening experience.  These connections provided insights into the evolving landscape of neuro-oncology and the potential for technology to drive positive change.
Attending the SNO Conference for the first time with Head for the Cure was a journey of empowerment and inspiration. The lasting connections made with organizations, doctors, pharmaceutical companies, and tech innovators have opened new avenues for collaboration and advocacy. As we reflect on this remarkable experience, it is evident that the SNO Conference is not just a gathering; it's the motivation for positive change in the neuro-oncology world, and Head for the Cure is proud to be part of this transformative movement.