Advocacy, Education, and Connection For the Brain Tumor Community
Advice, stories, and resources, in collaboration with doctors, patients, and caregivers for every step of the brain tumor journey. A program of the Head for the Cure Foundation.
Featured Updates: News and Research
Medulloblastoma is a deadly form of pediatric brain cancer that strikes the cerebellum, a brain structure near the base of the skull. When it spreads
Read More »
"Why did this happen to me" is the kind of thing anybody might ask themself when faced with something as unwelcome as a brain tumor.
Read More »
Clinical trials are critical in finding new and better treatment options for brain tumors. Dr. Edward Pan from UT Southwestern Medical Center wants to clear
Read More »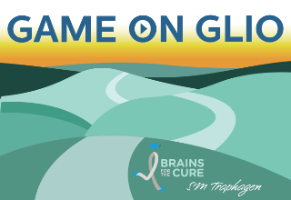 A supportive discussion for anyone affected by brain cancer. Listen to the first episode now!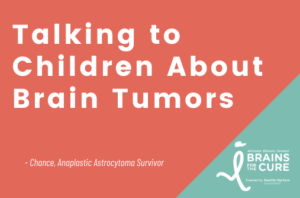 Chance Fouts was diagnosed with anaplastic astrocytoma in January of 2018. As he and his family learned what this diagnosis would entail, he and his
Read More »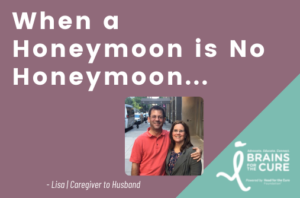 Written by Lisa Lenrow | Brains for the Cure Ambassador I got married late in life, having met my husband at 49. Three years after our
Read More »
Brains for the Cure has hundreds of stories from people in the brain tumor community, as well as resources, advice, and support. Start here to explore from the patient's point of view, or here for the perspective of caregivers and loved ones.