Advocacy, Education, and Connection For the Brain Tumor Community
Advice, stories, and resources, in collaboration with doctors, patients, and caregivers for every step of the brain tumor journey. A program of the Head for the Cure Foundation.
Featured Updates: News and Research
The Ivy Brain Tumor Center at Barrow Neurological Institute and SonALAsense announced positive results in their first-in-human Phase 0/1 clinical trial of SDT in recurrent glioblastoma patients. The
Read More »
"Since I started my training, there was the establishment of what's currently the standard of care. Which is the concurrent use of radiation and temozolomide
Read More »
Medulloblastoma is a deadly form of pediatric brain cancer that strikes the cerebellum, a brain structure near the base of the skull. When it spreads
Read More »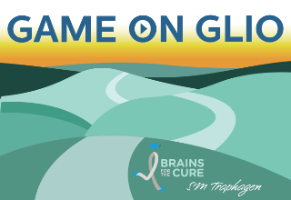 A supportive discussion for anyone affected by brain cancer.
Written by Elysa Merlin As I write this, it marks the week, three years ago, that so drastically changed my life. I was 32 years old when I was told that the headaches I had been suffering from for several months were actually being caused by a lesion on my brain
Read More »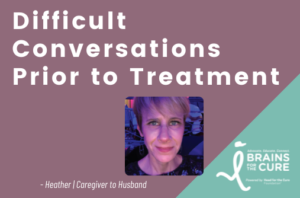 Written by: Heather Vasek | Brains for the Cure Ambassador After a diagnosis of brain cancer, it is likely that surgery or some other treatment
Read More »
Brains for the Cure has hundreds of stories from people in the brain tumor community, as well as resources, advice, and support. Start here to explore from the patient's point of view, or here for the perspective of caregivers and loved ones.