Advocacy, Education, and Connection For the Brain Tumor Community
Advice, stories, and resources, in collaboration with doctors, patients, and caregivers for every step of the brain tumor journey. A program of the Head for the Cure Foundation.
Featured Updates: News and Research
Longtime Head for the Cure supporter, Novocure, featured GBM survivor DJ Stewart in one of their recent patient spotlights. DJ utilized the innovative Tumor-Treating Fields
Read More »
For the first time in 12 years, glioblastoma patients in Canada have a new treatment option. "Optune is a medical device that works by creating
Read More »
This educational article is brought to you by GT Medical Technologies. A brain tumor diagnosis can be overwhelming, but fortunately, various proven FDA-cleared and FDA-approved
Read More »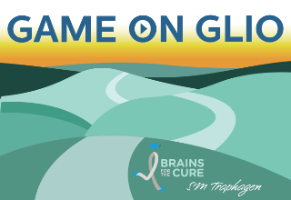 A supportive discussion for anyone affected by brain cancer.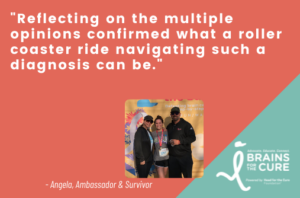 Written by Angela – Brains for the Cure Ambassador and DNET Survivor When hearing the words, 'You have a brain tumor', your mind begins to wander in multiple places; How long do I have? What does this mean? Is it even true? Are you sure? Could it be anything else? While
Read More »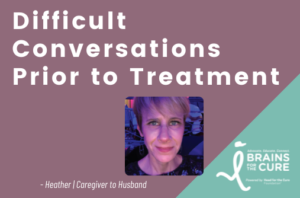 Written by: Heather Vasek | Brains for the Cure Ambassador After a diagnosis of brain cancer, it is likely that surgery or some other treatment
Read More »
Brains for the Cure has hundreds of stories from people in the brain tumor community, as well as resources, advice, and support. Start here to explore from the patient's point of view, or here for the perspective of caregivers and loved ones.